Georges Guynemer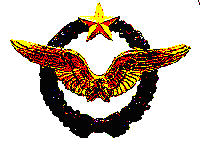 "Death is the risk of the profession, but far rather that than captivity."
.......Georges Guynemer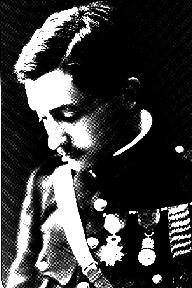 In August of 1914, Georges Guynemer, the son of a former French army officer and member of a family deeply entrenched in French history, rushed to enlist in the service of his country in that war just broken out. Twice he was turned down because he was considered too frail. Passionately anxious to serve his country, he was finally able to secure service with the newly formed French flying service as a student mechanic. Despite his frailty (once, he almost fainted at a troop review in his honor), Guynemer became France's second highest scoring ace of WWI.
Learning to fly in 1915 in an old Blériot, his love of flying was unquenchable, but his instructor's report chided him for "too much confidence, madness, fantastical humor." In one instance his officer-observer reported that while under heavy fire Guynemer insisted upon flying straight at enemy guns and handed the observer a camera and asked him to take pictures of projectiles as they exploded around the plane. Before long he would be lionized as "the Winged Sword of France...the purest symbol of France's national ideals."
In March of 1916 he nearly lost his life after a battle in which he took two bullets in his left arm and another slashed his cheek and nose. He survived a crash landing and was out of service for three months. In September of 1916, over Verdun, he was accidentally shot down by a stray shot from French antiaircraft which blew off the fabric from his upper wing. He survived with a badly gashed knee.
In September of 1917, Guynemer's nerves were now frayed, he was in poor health and he was more than ever obsessed with "bringing down his Boche." He was ranging deeper into enemy territory and was given to fits of anger and depression. On September 11th, over Poelcapelle, Belgium, he attacked a two seater. after missing on the first pass he disappeared into a cloud and no one saw him emerge. Word filtered through the trenches that Guynemer's body had been found by two German soldiers and burried in the mud. The German Foreign Office publicly announced soon thereafter that Guynemer had been shot down. His body was never recovered.
For additional information on this brave pilot, please visit Peter Leonard's fine site.
'Aces' home page | U. S. Fighter Home Page | Feedback