General Chesley G. Peterson



"Six or seven of us volunteered together, out of a sense of adventure, primarily. But everyone I knew in the group had a fairly deep innate sense of patriotism. We felt strongly that the United States was going to get into this war sooner or later, and we knew which side America would be on."
........General Chesley G. Peterson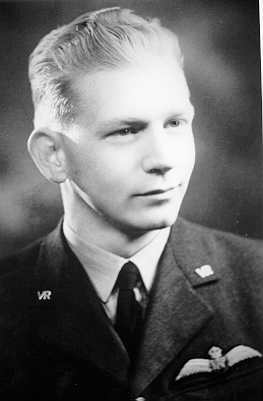 Major General Chesley Gordon Peterson became one of the finest fighter pilots of World War II. Born on August 10, 1920, in Salmon, Idaho, he attended school in Santaquin, Utah, and later at BYU. His fascination with airplanes and flying stemmed from an early age when he was captivated by barnstormers performing in the skies above Utah County. In 1939 he entered the U.S. Army Air Corps as a cadet, but before he completed his training, it was discovered that he had misrepresented his age with a forged birth certificate, and was actually too young to be a pilot. Instead of court-marshalling Peterson, the board stated that he was dismissed "for lack of inherent flying ability." While working at Douglas Aircraft in Los Angeles, he met Colonel Charles Sweeney, who recruited Peterson for the Royal Air Force. Peterson arrived at Church Fenton, England, in late 1940 as a volunteer for the Eagle Squadron -- a group of foreign volunteers that would fly RAF Hawker Hurricanes and Spitfires against the German Luftwaffe. At the age of 21, Peterson became the second American to command the 71st Eagle Squadron. He completed 42 missions for the RAF, was promoted to the rank of Flight Lieutenant, and was awarded the RAF Distinguished Flying Cross.
In 1942, when the United States entered the war, Peterson transferred to U.S. forces, along with the Eagle Squadron, and took over command of the 4th Fighter Group in England as a Major in the U.S. Army. He was later promoted to the rank of Colonel at age 23, the youngest full Colonel in U.S. Army Air Corps history. During WWII he flew about 130 combat missions and became an "ace" by downing nine German airplanes, with another nine probable kills. Peterson even survived a 500-foot fall into the English Channel when his parachute failed to open after bailing out of a disabled P-47 Thunderbolt. Peterson was the first American fighter pilot to win both the U.S. Distinguished Service Cross and Britain's Distinguished Service Order -- each country's second- highest military decoration. He also was awarded the Distinguished Flying Cross, five U.S. Air Medals, the French Legion d'Honneur, RAF Medallion, Legion of Merit (1 oak leaf cluster), American Campaign Medal, European-African-Middle Eastern Campaign Medal, WWII Victory Medal, National Defense Service Medal, Airforce Longevity Service Award, Distinguished Service Medal and the Purple Heart.

Chesley "Pete" Peterson (top)
First American To Command An Eagle Squadron
and Gus Daymond, officially the first Eagle ace.

After the war, Peterson rose to the rank of Major General, serving in various capacities around the world. He was a member of the U.S. Military and Air Attache to South Africa, Commander of the 48th Fighter Bomber Wing at Chaumont, France, Director of Intelligence with the U.S. Strike Command at MacDill AFB, Florida, and on the staff of the Commander in Chief of Pacific Air Forces. Major General Peterson retired from the Air Force on Aug 1, 1970, at the age of 49. He lived in Ogden, Utah, then later moved to the Air Force retirement village at March AFB in Riverside, California. He died at the age of 69 on January 28, 1990, and was buried with full military honors at Riverside National Cemetery.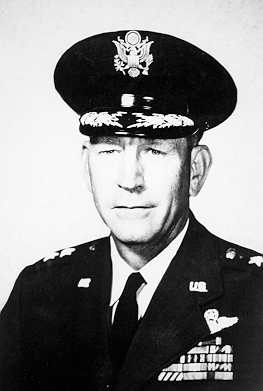 A brief history of the 4th fighter group