"Those skilled in defense hide in the deepest depths of the earth,
those skilled in the attack maneuver in the highest heights of the sky.
Therefore they can achieve complete victory."
.... Sun Tzu

"Help! Help! I'm being clobbered! I'm down here by a railway track with a 190!"
Horseback!, Horseback! If I don't get back-tell em' I got two 190's!"
.... Captain Dominic S. Gentile 336th Fighter Squadron 4th Fighter Group. Later
became the basis for lyrics of a 4th Fighter Group song in honor of Capt. Gentile.
"I opened fire only when the whole windscreen was filled with the enemy. Then not a single shot goes wild."
.... Erich Hartmann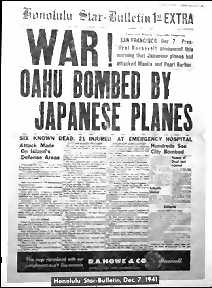 Although some of the following men are not recognized as 'aces' in the true definition of the term they are honored here in that they were recipients of our nations highest award, the Medal of Honor.
Col. Gregory Boyington, USMC
Brig. Gen. James H. Howard, USAAC
Col. James Swett, USMC
Col. Neel E. Kearby, USAAC
Lt. Col. Harold W. Bauer, USMC
Maj. William A. Shomo, USAAC
Maj. Robert E. Galer, USMC
Maj. Richard I. Bong , USAAC
Maj. John L. Smith, USMC
Major Thomas B. McGuire, USAAC
Capt. Henry T. Elrod, USMC
1st Lt. Raymond L. Knight, USAAC
Capt. Richard E. Fleming, USMC
Cmdr. David McCampbell, USN
Capt. Joseph J. Foss, USMC
Lt. Edward H. O'Hare, USN
Capt. Jefferson J. Deblanc, USMC
Lt. (j.g.) William E. Hall, USN
1st Lt. Robert M. Hanson,USMC
1st Lt. Kenneth A. Walsh, USMC
U.S. Aces of World War II
* Medal of Honor awarded Brief history of the Medal of Honor
Complete WWII U.S. fighter pilot ace list
Notable WWII fighter aces from other countries

| | |
| --- | --- |
| | |
Brief history of the Knights Cross
| | | | | |
| --- | --- | --- | --- | --- |
| E. Hartmann (Ger.) 352 | H. Bar (Ger.) 220 | H. Lipfert (Ger.) 203 | J. E. Johnson (UK) 38 | M. Albert (Fr.) 23 |
| G. Barkhorn (Ger.) 301 | H. Graf (Ger.) 211 | H. J. Marseille (Ger.) 158 | C. Galic (Cro.) 36 | S. Skalski (Pol) 22 |
| G. Rall (Ger.) 275 | H. Ehler (Ger.) 209 | H. Nishizawa (Jp.) 113 | P. Marmaduke (SA) 34 | E. Juutilainen (Fin.) 94.2 |
| O. Kittel (Ger.) 267 | T. Weissenburger (Ger.) 208 | A. Galland (Ger.) 104 | G. Beurling (Can.) 32 | Adriono Visconti (It) |
| W. Nowotny (Ger.) 255 | H. Philip (Ger.) 206 | S. Sakai (Jp.) 64 | B. E. Finucane (UK) 32 | |
| W. Batz (Ger.) 237 | W. Schuck (Ger.) 206 | E. Kozuhedub (Rus.) 62 | C. Caldwell (Aus.) 28.5 | |
| E. Rudorffer (Ger. ) 222 | A. Hafner (Ger.) 204 | J. G. Castasno (Sp.) 40 | C. Gray (NZ) 27.5 | |
Scoring five kills, usually giving a pilot the status of 'ace', under the German system did not garner one the German title of "Experte"(a fighter pilot proficient in aerial combat. The Allied "ace"). The title was conferred on those that only exihibited consistent excellence and leadership in combat and in which the tally of victories played a minor part. For example, a German pilot may not have been considered an "Experte" until he scored his 60th victory or more.
A complete listing of aces from all countries is available at the Fighter Pilot 'ace' list